When it comes to the new signings made this summer at Liverpool including world record goalkeeper (at the time) Alisson who Roma said the deal was worth up to £66.8m (72.5m euros). The deal has seemingly now been eclipsed for Kepa by Chelsea when they bought him from Atletic Bilbao for €80 million / £71.6 million.
Alisson certainly stole the headlines and has certainly looked good in red.
The additions of Shaqiri for a very reasonable £13.5million fee from Stoke City has certainly added some creative spark off the bench and given Jurgen Klopp an attacking game changer which he simply did not have last season.
Klopp also signed Brazilian midfielder Fabinho as well as Naby Keita but neither has really panned out so far or has really had the chance to really show his true worth for the Liverpool squad yet.
Virgil Van Dijk who joined Liverpool in 2018 in the winter window has been the player who Georginio Wijnaldum believes has given Liverpool what they really needed despite all the heroics from and accolades that Mo Salah has so deservedly received and it is good to hear that the Reds boss thinks Salah is getting back to his best.
The Dutch central defender has been an absolute rock for Liverpool and has transformed a leaky defence into a formidable one which is well capable of seeing out tight games and nicking 1-0 wins even when the team is playing badly and it is likely to be Van Dijk who either scores the winner, makes the key interception or just leads Liverpool to a victory by his sheer tenacity and refusal to lose vs Everton this weekend.
The famous Merseyside Derby according to bookies like Royal Panda is one of the tightest looking Merseyside Derbies in years as Marco Silva brings his improving and impressing Everton outfit to face Jurgen Klopp and his side at Anfield on Sunday at 4.15pm with both teams in great form and only 4 places and 11 points between the two arch rivals.
Van Dijk's stunning form has also seen the defensive ace become the captain of his country which has unsurprisingly seen Holland improve massively and sees them as one of the 4 semi-finalists with a chance of winning the inaugural Nations League trophy.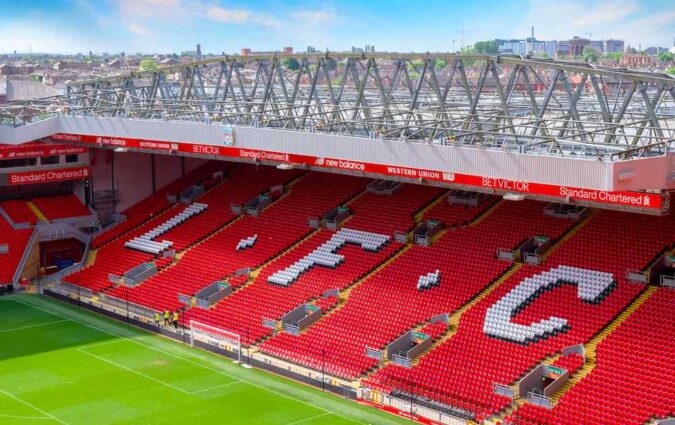 Liverpool have only conceded 5 goals (tied with Manchester City) for fewest in the Premier League and while naturally Alisson has been a big reason behind this you could argue Van Dijk has played an even bigger role with his aerial dominance, ball winning and distribution and overall superlative defensive leadership.
Van Dijk has taken responsibility on the field and you would be hard pressed to suggest a defender who has played near the incredibly high level he has performed at all season.
As a result Van Dijk has been so rightly recognised for his awesome displays in November which have lead to the Reds claiming 7 of a possible 9 points in the League in his 3 games leading to 2 clean sheets and he has duly been nominated for the PFA Fans Player Of The Month Award for November.
Either click on the link or click on the image above to vote for the Dutchman but surely there can be no more worthy of a recipient than Van Dijk over the other candidates he faces in Harry Kane from Tottenham, Leroy Sane, Raheem Sterling and David Silva from Man City or Aaron Mooy from Huddersfield Town.
Given that Virgil Van Dijk is the only defender nominated it has to say a great deal about just how well he is playing and is regarded by all those in football these days.
#PFAFansAward