Liverpool legend Xabi Alonso says he expects Liverpool to do even better next season after an "unbelievable last term". 
The Reds enjoyed a fine last term, finishing fourth in the Premier League and reaching the Champions League final, where they lost out to Real Madrid 3-1 in Kiev.
And manager Jurgen Klopp has signalled his intent to improve again having already made two high profile acquisitions this summer.
Both RB Leipzig midfielder Naby Keita and Monaco's Fabinho have agreed to join Liverpool on July 1st as Klopp plans a raid on the Premier League title next season.
And Alonso, who won the Champions League with Liverpool in 2005, believes his former side can do just that if they continue to improve at the rate they have under the German boss.
"It's unbelievable, what they have achieved. And not just their result of reaching the final, the way they have been able to build an idea of how they want to play," Alonso told Liverpoolfc.com.
"From this strong base, now they have to continue building, adapting and improving. I think that's very important, that they have in this moment this idea about the team, about how they want to play."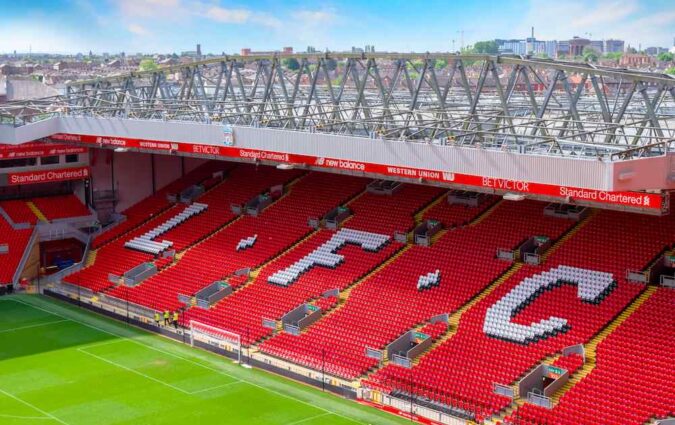 He continued: "The next step is not securing top four, it is challenging for the title and that's the big one that probably is the most difficult one," Alonso said.
"We know Liverpool, they can beat anyone, but they need to find that consistency to be regular in the whole season. We were close and we didn't make it – hopefully they can make it."
Liverpool's transfer business is not expected to stop with Keita and Fabinho however, with a number of other high profile stars also linked with a move to Anfield this summer.
Lyon's Nabil Fekir is being heavily linked with the Reds, as is Stoke City's Xherdan Shaqiri and Porto full-back Alex Telles, and Alonso believes adding more players before the start of the season can only improve Liverpool's chance of success next term.
"I think they need to not just have a 'short' team. Not 14 players – you need to list 20, 22 players to be able to cope with so many games," the World Cup winner explained.
"Each game, each point is so important so you need to have the whole squad connected, ready to perform at the highest level, but with the principles and the idea very clear. That can't change from game to game.
"For me the important thing is the team. The team is already built. After, for sure you need to bring new players, you need to add new, good things, but that doesn't disturb what they have already been doing."